#Exodus,responding to some of the nasty remarks
A couple of days I was on Twitter reading and posting comments on the refugee situation we are currently experiencing.Mostly it was an interesting discussion,many differing opinions but also some extremly nasty behaviour.
THIS this is what they are fleeing from,take a good look.
dead Syrian children,according to UNICEF 10% OF THE VICTIMS ARE CHILDREN
Some people said to me they are all just young men and mostly terrorists overrunning our country.Have you ever considered the these young men are simply trying to find a place for their wifes,sisters,mothers and children to come to?They are the ones that have the strength and courage to endure the arduous conditions crossing thousands of miles of hostile lands to find a safe haven.
Also the media will show you what they wish to.Change the camera directicetion and you will see plenty of women and children but it it far more convinient for some parties to whip up fear of the "other" that is going to steal your job your housing.
The reality is we started these wars,on false premises by a lying corrupt government that did not care about the suffering they are causing.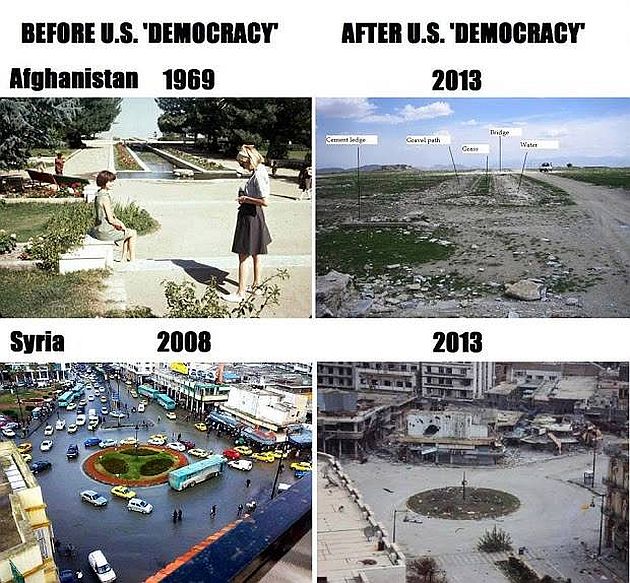 As for the argument that other countries are not taking in refugees why hould we.
It leave we me speechless ,it has nothing to do with what other countries do.What matters is that it is the right thing to do,we have an obligation to these people ,we destroyed their homes,their infrastructure their lives,murdered millions in the name of giving them freedom.
Why not look to those countries like Lebanon that have taken in far more people then us.Instead of using those that to nothing as an example.
We have plenty of space,thousands of empty houses to house our own homeless as well as refugees.These people will bring skills and ideas to country with an aging population.
Are you still going to say we should not help them when they start building concentration camps and gas chambers?
Do you see how broken our young soldiers are that return from these places,how many are left to starve on the streets having done their bit for this corrupt government?Is that OK too?
In my mind it is simply the right thing to do.Nobody leaves their country  to end up in filthy refugee camps and those are the lucky ones.How many have drowned on the way,died of cold,hunger or been shot?
You know just stopping those stupid wars on all sides is the simplest solution.Stop killing,stop sending our sons and daughters to kill theirs.
How would you feel if we were invaded because the UN has criticised our givernment for it's austerity measures that has killed so many? While those causing it are hoarding wealth in offshore bank accounts ,bleeding the country dry.It is not the refugees you should fear but ,or the poor,the disabled,the jobles.
It is those in power you should fear ,they have shown only too clearly that we are nothing to them but pawns to be used and sacrificed.You can bet their children are not sent to to the frontline,nOr will you see our politicians living on starvation wages.Can you not see they are turning us against each other and those seeking shelter from their wars only to better control and exploit the worlds resources?
War is a buisness and it is the ordinary person paying for it with their lives while they grow ever richer,ever more divorced from reality.By turning our backs on our fellow human beings regardles of their race,religion or colour  ,we will all have blood on our hands.